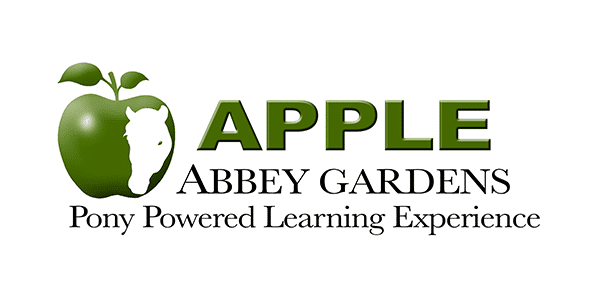 What is Equine Assisted Learning?
Personal Development While Using 'Horse Sense'
Equine Assisted Learning is an experiential approach to teaching life skills using horses.   Here at Abbey Gardens we have two critically endangered Lac La Croix Indian ponies as well as a miniature appaloosa horse.  Our EAL program offers a unique experience to get up close and personal with this special breed while learning life skills in a fun and interactive way.
Why

Horses?
Working with horses teaches lessons that we can apply to our lives and retain far longer than sitting in 'just another classroom'. Participants are empowered as they work through group exercises with a focus on developing individual qualities while having fun.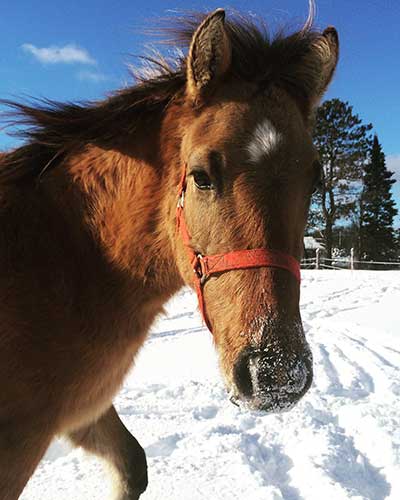 Clear Communicaters
Horses communicate clearly, honestly and instantly, they cannot lie or over think a situation.
Keen Senses
They are a prey animal so their senses are very keen. They can hear our heart beat and they will react to the slightest changes within a team – allowing facilitators to find those "teachable moments".
Teamwork Ethic
In a horse's world, teamwork is respected and expected. Any conflicts are handled swiftly so that life in the herd maintains balance. Horses respect fair consequences.
Leadership roles
Herds are to horses as teams are to people. Horses look for strong leadership. Our participants learn to step up because if a horse doesn't have a leader, they will become the leader.
Strong listeners
Horses communicate in the same way with people – that is why listening to what horses have to say (non-verbally) is powerful. Powerful enough to inspire change
naturally intuitive
Horses may be constantly assessing us, but they will never judge us. By their intuitive nature, horses can provide facilitators with a window into the participant's personality.
self-discovery
By including horses in specially designed learning programs, participants are given the opportunity for self-discovery.
excellent teachers
The horse does the teaching; facilitators are there to offer explanation and provide guidance as they work through the solution.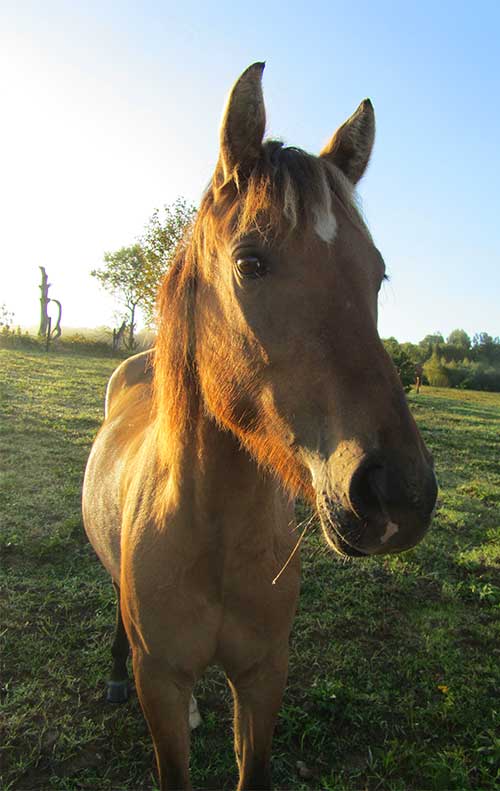 unleash

your potential
Abbey Gardens Pony Powered Learning Experience (APPLE) is founded on the Certified Building Block™ program, which is the first nationally recognized Equine Assisted Learning program. This Equine Assisted Learning program series was originally designed to facilitate the building of personal development skills, while 'using horse sense'.
Working together with our Lac La Croix ponies, participants will learn appropriate assertiveness, how to set boundaries, build strong communication skills and develop foundations for leadership. Unleash your potential with customized equine programming at Abbey Gardens.
Pick the APPLE program for you
Visit the Abbey Gardens program calendar for upcoming APPLE programs.  Programs can be customized to suit your needs and learning objectives. Contact us to start customizing your experience.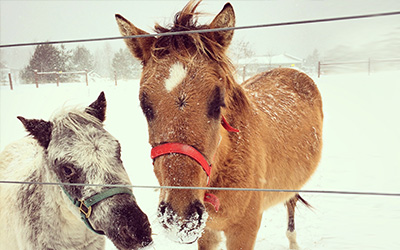 Did you ever think that the missing piece to improving communication styles, conflict resolution, self-expression and your relationship just might be…A PONY?
Our Pony Powered date nights are designed to build relationship skills in a relaxed, interesting way as you, your partner and equine team member problem solve through exercises that will challenge you to see alternative perspectives.  Programs can be customized to suit your needs and learning objectives. Contact us to start customizing your experience.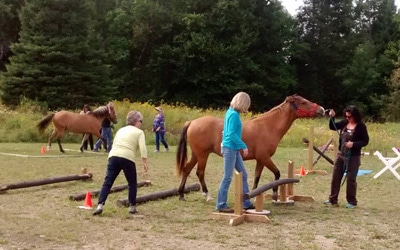 While many things are sold as "team building," few have actual impact. They may be fun, such as playing paintball, but do they change anything; do they create a viable return on investment for the organization?
These workshops are fun, memorable and unique events but also deliver practical action plans for how to translate what was learnt back at work.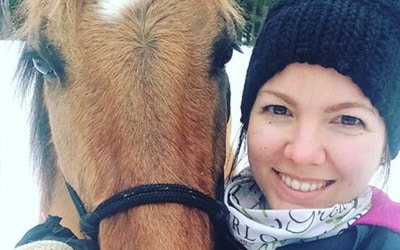 As women, we tend to leave ourselves last on the list of priorities, which can cause us to lose touch with our authentic selves, the creative, confident, purpose filled ones we were meant to be.
Our ponies are terrific teachers and help us find those 'ah-ha' moments.  They will help push you out of your comfort zone allowing you to grow in confidence in fun new ways. You will come away a more courageous, self-aware and excited you!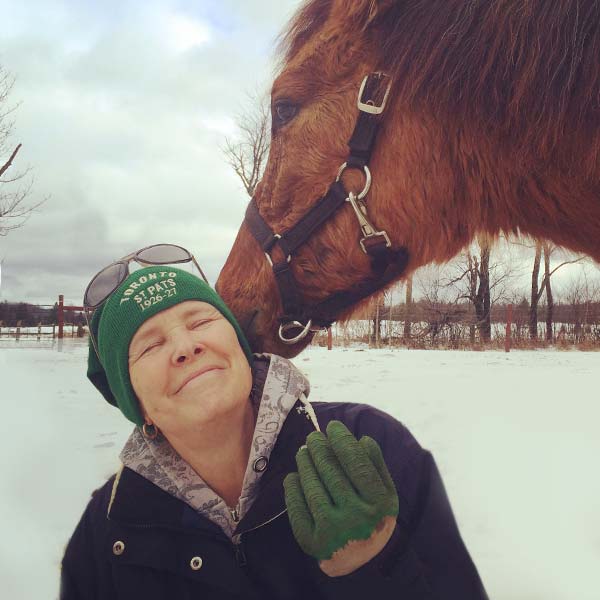 About our APPLE facilitator…
Lesley has loved horses for as long as she can remember! She started riding at the age of 9 when her military father was stationed in West Africa, taking lessons with the local cavalry squadron. Lesley took a year off after high school to study for, and receive her British Horse Society Instructors certification. In the many, many years since she has competed in 3 Day Eventing as well as coached teams and individuals to competition level in equine sports as diverse as the Prince Philip Cup mounted games and Canadian Pony Club Tetrathlon. Over the years Lesley's coaching and training style has evolved to include elements of Natural Horsemanship and traditional methods along with her own common sense approach. She was thrilled when she was able to add Equine Assisted Learning Facilitator certification, from the best-in-class Dreamwinds Centre, to her credentials. Lesley is excited about her partnership with Abbey Gardens, facilitating EAL programming and raising awareness of Abbey Garden's critically endangered Lac La Croix Indigenous Ponies.
"Some of the lessons I learned during Apple can be applied with staff and customers at work.  Thank you for a great session!"
"Apple taught me to live in the moment and communicate clearly with my peers and coworkers. "
Be sure to follow on Facebook for news and resources!

Find us at 1012 Garden Gate Drive, Haliburton,ON.     705.754.GROW (4769)
Find us at 1012 Garden Gate Drive, Haliburton,ON.
 705.754.GROW (4769)