Community-Supported Agriculture (CSA) Program 
Get fresh greens – 365 days a year. 
ABOUT OUR CSA PROGRAM
At Abbey Gardens, we can now provide you fresh produce – no matter the season – with our on-site hydroponic growing system The Growcer. It can produce up to 130 lbs. of veggies weekly in a soil-less, controlled environment, ensuring consistent yields and supreme products.
Did you know? The greens we grow will be made available to members of the public – people like you! This supports our mission of sustainability and will increase awareness and access to local food and innovative technologies.
HOW IT WORKS
As a CSA member, you will receive 3 types of greens each week and fresh herbs when available.  Sign up starts in September 2021. CSA will run from November 2021 to April 2022.  
It's easy to become a member – here's how!
1. Sign up for a one-, two-, or three-month membership online. The cost is $48 a month (equal to $12 per week). Just add
the number of months you'd like to your cart.
2. Pick up your food on Fridays at The Food Hub.
3. When it's time to renew, we'll send you a renewal notice near the end of month, so you don't miss out on the harvest.
THIS SEASON'S PRODUCTS
The following veggies and herbs will be included: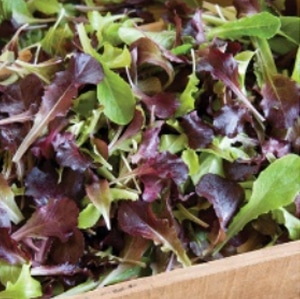 Wildfire Lettuce
Classic butter crunch style lettuce; mainly green with touches of vibrant red leaf lettuce, great for salad mixes. Includes green oakleaf, red oakleaf, green romaine, red romaine, and red leaf lettuces.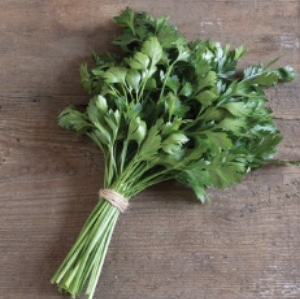 Giant of Italy Parsley
Huge leaves with great flavour. Dark green, flat leaves with strong stems. Use leaves for garnishes, salads, and cooking.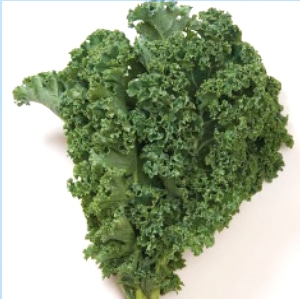 Winterbor Kale
Standard green curly kale. The ruffled blue-green leaves have an attractive curl.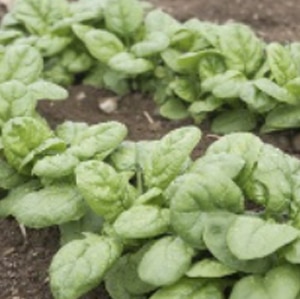 Emperor Spinach
Upright, dark green leaves with long stems are great for bunching. A moderate growth rate makes Emperor a good choice for spring and fall plantings.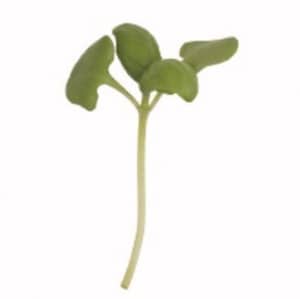 Basil, Genovese
Nicely cupped, medium-green leaves. Excellent for adding Italian flavor to dishes, and more delicate visually than chopped, full-size basil leaves.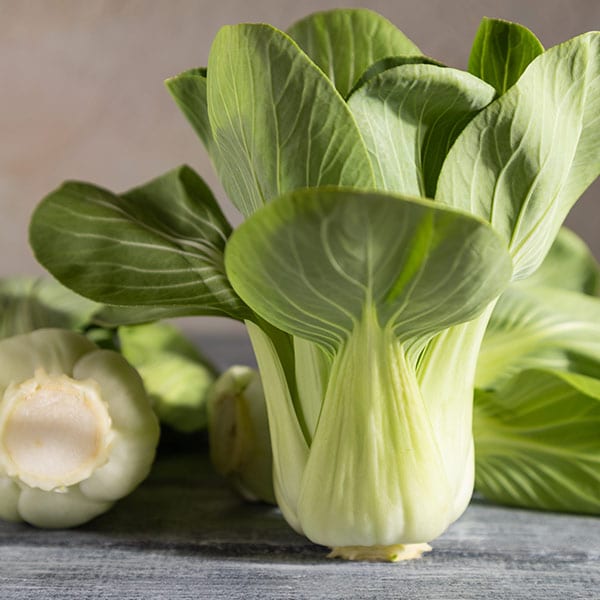 Pac Choi
A leafy green with white chunky stalks and glossy, deep green leaves. All parts, stems and leaves, are eaten. Can be eaten raw but best lightly cooked or sauteed.
Common Questions
"What if I don't think I'll use a weekly share?"
That's ok! Find a friend to split your share or we can arrange to have the excess veggies donated to local food banks.
"Can you tell me more about The Growcer?"
The Growcer is an industrial-grade hydroponic fresh leafy green production system housed inside a 40-foot insulated shipping
container. It's Arctic-grade system is professionally engineered to be rugged and industrial grade. It functions between
-52 and 35 degrees Celsius. For more information, visit www.thegrowcer.ca.
OUR FINANCIAL SUPPORTERS
We wish to acknowledge the Haliburton County Development Corporation, the Laidlaw family, and private investors for making this project possible. 
Experimenting for future
We are also experimenting with these varieties. Let us know what you think we should introduce! Email heather@abbeygardens.ca.
Win Win Choi
This white-stem, vase-shaped pac choi is bulky and uniform. 10-12″ tall. Similar to Joi Choi, just a little smaller and more compact.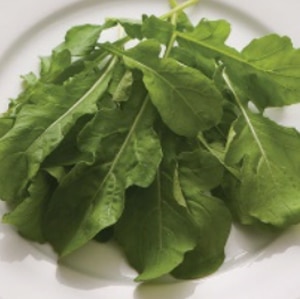 Arugula
The standard salad arugula.
Long, dark, lobed leaves are suitable for salad mix or bunching.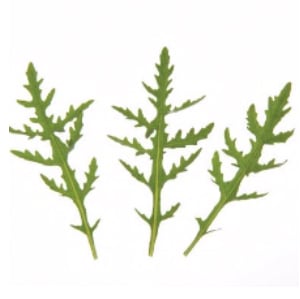 Sylvetta Arugula
Wild arugula.
Also known as wild rocket. Compared to salad arugula, Sylvetta is slower growing, about half the height, and has yellow flowers. The leaves are also more deeply lobed with a more pungent flavor. Popular with chefs.