YESTERDAY'S DREAM
We had a big dream to transform a spent gravel pit (300 acres) into a green space that provides economic and recreational opportunities for our community.

TODAY'S GARDENS
Our site features local food shopping, interpretive trails, heritage breed displays, programming and event spaces, picnic areas, gardens and more!
Our Board
Abbey Gardens is governed by a board of directors that meet monthly to evaluate the long-term strategic direction of the organization.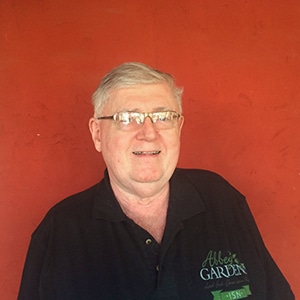 John Patterson
John Patterson has enjoyed a long and successful career as both an entrepreneur and a community developer. John was a co-founder of the Chicago-based Kanbay Group of Companies which by the time he retired in 2004 had grown to employ 7,000 employees worldwide.  Prior to his years with Kanbay, Patterson was a full-time staff member of the Institute of Cultural Affairs for some 18 years, serving mainly in India, the UK and on the global oversight team of the ICA.
As part of the ICA staff, John was asked to relocate to India in 1974 to work with the team that was launching the ICA's extensive village development work. Thereafter he served in the UK and Chicago before returning to India in 1985 where he continued offering training and facilitation services until 1991.
John subsequently moved to Hong Kong for 13 years where he worked to build up Kanbay, the IT services firm that he had co-founded. He established operations in Hong Kong, Singapore, Australia and Japan.
In 2004, John and his family returned to Canada and established Abbey North in Haliburton Highlands where they host and lead small retreats and planning sessions for aspects of work they deem important in the world today. They support the work of both established charitable institutions and also several innovative organizations in which they are interested.
John holds a bachelor's degree in Philosophy from the University of Toronto, a degree from Queens University in Kingston, a Master's degree from The University of Chicago, and also successfully completed a year of postgraduate studies at the University of St. Andrews (Scotland).
John is the founder of the Abbey Gardens Community Trust.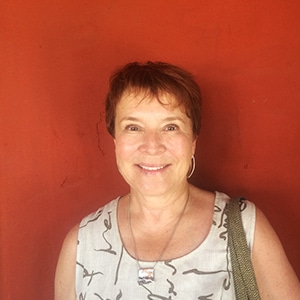 Barbara H. Bolin
Barbara H. Bolin is a respected community leader with an impressive track record as Past Dean of Fleming College's Haliburton Campus.
As a part of Fleming's Senior Management team she was responsible for all Campus activities including staffing, development of Arts and Cultural programming as well as the vision, fundraising and project management for development and construction of a new campus.
Barb has been a very active volunteer in her community, provincially and nationally. She is presently the Past Chair of an Industry Canada program – Community Futures Development Corporation. She has sat on many boards including the Ontario Crafts Council, the National College Arts Committee, The Ontario Trillium Foundation, Founding Chair and long term board member of: The Haliburton Sculpture Forest, The Arts Council ~ Haliburton Highlands, Haliburton Creative Business Incubator and Creative Economy Committee and a Ministry of Natural Resources Stewardship Council.
Barb has traveled extensively and is sought after to speak to rural communities addressing issues of Economic Development and Creative Communities.
In 2012 Barb was recognized for her work by receiving the Queen's Diamond Jubilee medal.
Curtis Eastmure
Curtis Eastmure is an experienced business owner, financial advisor and respected community leader. Curtis holds an Honours B. Sc. in Psychology from the University of Toronto.
For 14 years Curtis operated Maple Sands Resort as Innkeeper and Partner. In 1993 he left the Resort Business for a career in Financial Services. Curtis is currently an Advisor with Sun Life Financial and a partner with the Benefits Coach. He specializes in Group Insurance for small business, providing personal risk products and provides advice to individuals who operate their own businesses.
For many years Curtis has been involved as a volunteer with numerous Not for Profit and Charitable Organizations in Haliburton Country. He was Vice-Chair and Treasurer of SIRCH and is the Chair of the Haliburton Highlands Performing Arts Society and Past President of the Highlands Little Theatre.
In the past Curtis has been a Board Member with the Haliburton Chamber of Commerce, the Haliburton Nordic Trails Association, the Resorts Ontario Board of Directors and the Ontario Camping Association. Curtis has, as well, sat on numerous sub-committees with various local organizations such as YMCA Camp Wanakita, St. George's Anglican Church, St. Peter's Anglican Church and the Haliburton Figure Skating Club.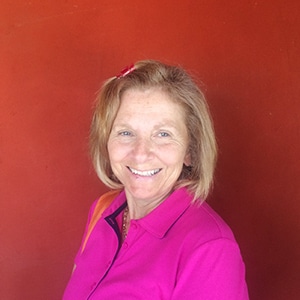 Marianne Fenninger
Marianne Fenninger's work ethic was developed as part of her upbringing. Born in Windsor, she was the third eldest in a family of ten. Her exposure to commerce came early as her entrepreneurial grandfather who, despite the many perils of his era, immigrated to Canada from Italy to start a very successful marble, terrazzo and construction company.
Marianne became a Registered Nurse in Windsor. After meeting her husband, Lou, she moved to Newmarket, ON where they started a custom wood furniture shop. That opened the doors to a retail art gallery, a picture frame molding company and a wholesale art and framing operation, called Art Source which they owned and operated with 15 employees for over 30 years.
Now residing in Eagle Lake ( where she and Lou and their four girls vacationed near Sir Sam's ski area for 26 years prior) Lou has designed and is building a Netzero home.
Marianne brings expertise in the retail and wholesale to Abbey Gardens. Being a small business owner has given her tremendous experience to call upon in the many facets of sustainable retail and wholesale avenues that Abbey Gardens may venture.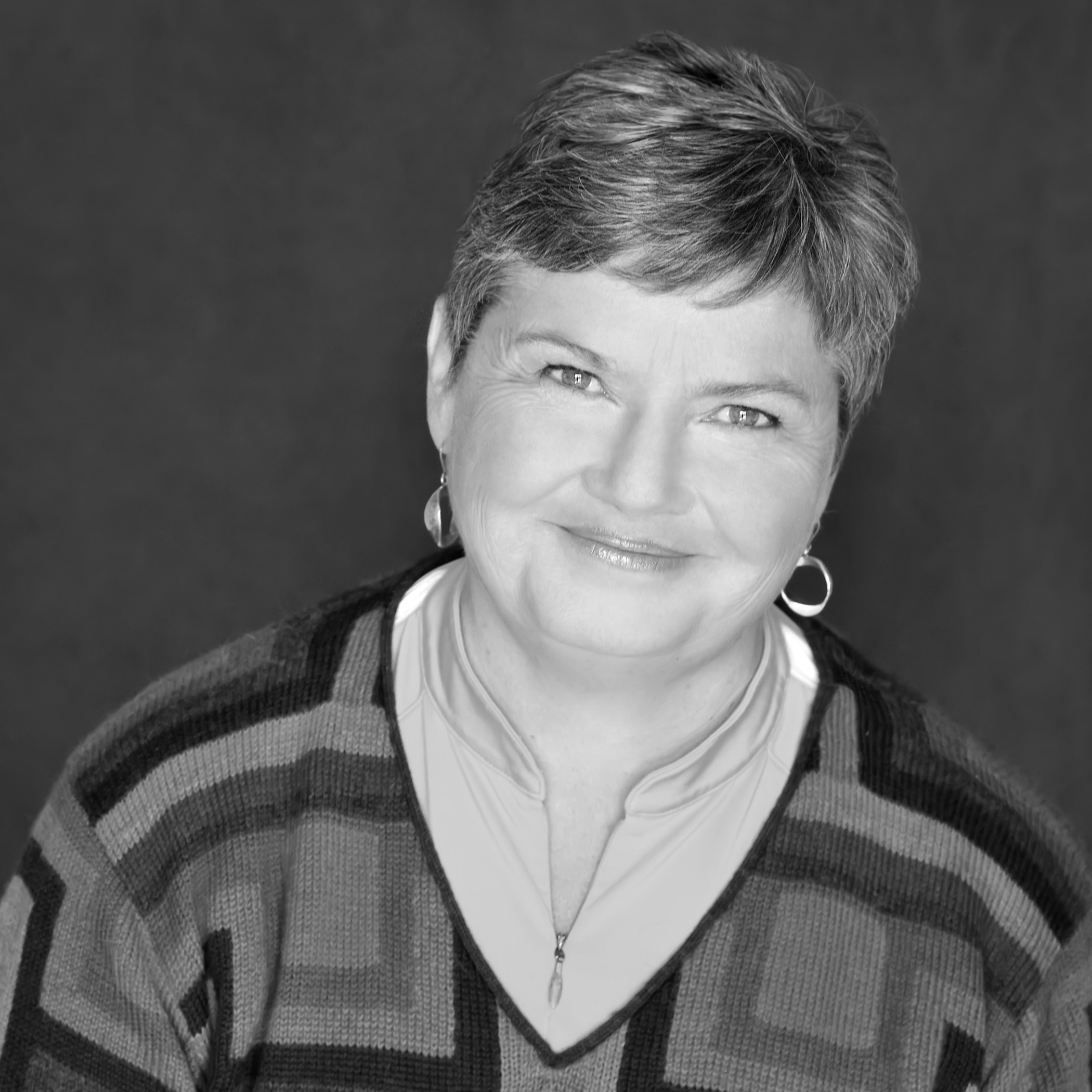 Janis Parker
Janis made Kennisis Lake her permanent residence in 2010, after 35 years of commuting. Graduated from York University with a desire to teach outdoor education, however a surplus of teacher in the late 70's, nixed those plans. Currently is President of Parker, Pad & Printing Ltd., which has offices in Haliburton & Markham. As a huge supporter of the Haliburton Highlands, Janis brings energy and experience to the Abbey Gardens table. Hoping to help further Abbey Gardens' goals in Haliburton County.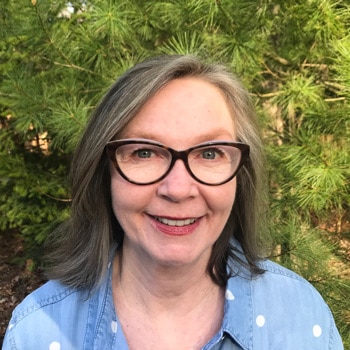 Brenda Smith

Brenda studied at Carleton University. She has held a variety of positions in Ottawa and Toronto during her working career before retiring here in beautiful Haliburton County.
Her work life included employment as an on-site consultant for a re-employment firm helping individuals transition through career changes and five years as a project manager with the not-for-profit Canadian Pharmacists Association in Ottawa. There she coordinated the publication of drug and therapeutic references used by thousands of Canadian health practitioners daily.
Prior to retiring she spent eight years with the University of Toronto as their liaison with the Toronto Transit Commission fulfilling key transportation requirements.
Brenda has previously served on boards for a day care in Toronto and a National Youth Swim Club. She was inspired by a visit to England's Eden Project and is passionate about the mission, vision and growth of Abbey Gardens.
Terry O'Connor

Terry is married with 4 daughters, 8 grandchildren and 1 great grandchild. He was an MP in the 1970's, an MPP in the 1980's and a judge on the Ontario Superior Court for 22 years, on the Supreme Court of the Northwest Territories for 17 years and the Nunavut Court of Justice for 5 years. Find us at 1012 Garden Gate Drive, Haliburton,ON.     705.754.GROW (4769)
We're always looking for youth interested in making a difference in their community.
Whether you're looking to volunteer once or get involved with a regular role, we have something for you! Volunteering with us is a great way to gain skills in gardening, ecology, education, livestock care and retail management all while gaining your Community Service Hours. Browse the volunteer roles above to find the one that's right for you or check out our Leaders In Training program below- exclusively for youth!
Leaders in Training (LIT) Program
Experience the fun of camp while learning leadership skills through our Leaders in Training (LIT) program! Work alongside an experienced educator to deliver camp programs this season. LIT's practice their skills by leading games, crafts and activities and shadowing education staff during camp programs.  A hands-on opportunity to cultivate self-awareness, communication and cooperation skills all while getting community service hours.
What makes our Leaders in Training program so unique? A one-of-a-kind opportunity to participate in a 3 hour professional development session during an orientation day prior to your camp experience....with our horses! Working with our ponies and experienced trainers, LIT's complete activities with our ponies designed to help identify leadership styles, gain confidence and learn appropriate assertiveness. The orientation day is held on Friday June 30th from 9:30am-4:30pm. Cost is $50 per person (includes lunch).
Our Leaders in Training program is perfect for youth ages 15-17.
To get started, submit a cover letter and resume to Irene Heaven,
irene@abbeygardens.ca
by June 16th. Cover letter should express why you'd like to take part in this program, as well as the camp(s) you'd like to assist with and the dates you're available. Please note that you must attend the orientation day to participate in our Leaders in Training Program. See our
CAMP BROCHURE
for a list of camps to choose from.