EDUCATIONAL
WORKSHOPS

Learn new skills.

CHILDREN'S
PROGRAMMING

Fun and educational.

HOMESCHOOL
PROGRAM
Kids together.
Programming and Events
PROGRAMMING DURING COVID-19
Winter programming at Abbey Gardens will look a little different than usual during these unprecedented times. We are planning safe, outdoor programs that you and/or your children will enjoy! To find out more information and to register, please contact Irene Heaven at irene@abbeygardens.ca.
SHARING EXPERIENCES
We are passionate about sharing experiences about gardening, ecology and cooking through workshops, volunteer opportunities, tours, field trips and day programs for children and adults. Our 5 acres of natural program area, developing trail systems, gardens and Food Hub create the perfect canvas for experiential learning!  View our calendar of events or sign up and pay for a workshop below.
 Please note some of our programming is not available for online booking during Covid-19.  If you have any questions or would like to book a workshop or event, please contact irene@abbeygardens.ca
Workshops and Kids Programs
REGISTER AND PAY ONLINE
We offer various workshops and programs for adults and kids throughout the year.  Select from the options below to register and pay right here on our website. Securely make your payment via credit card using our Paypal Payment Gateway.
COVID Daily Health Check
For the time being, anyone attending our programs must complete and pass a COVID screening checklist prior to their visit. Please send your screening results to screening@abbeygardens.ca. 
"We sent our two kids to the pony camp at Abbey Gardens and they both adored it. They came home every night filled with stories of the day's activities and a strong desire to return the next day. The instructors were warm and informative, the activities were pitched at just the right level, and the ponies were sweet and approachable. Abbey Gardens is also the perfect setting for the camp: a beautiful place with all sorts of other great things to do. This was a real highlight of our summer."
 Just For Kids

We welcome school groups, daycare centres and camps on site throughout the season. For more information and program descriptions, please see our Programming Information Package.
Homeschool
Do you homeschool your children and are looking for a fun and social outlet for them to learn all about sustainable living? Join our homeschool program! We meet once a week on Wednesdays for 7 weeks in the spring and fall to explore the Abbey Gardens' property together! We learn about gardening, nature, ecology and cooking. This program was created in 2013 and has been growing every year! In fact, in 2020 we started our first winter session and it was a huge success!
Our spring sessions typically run from the beginning of May to mid-June and our fall sessions from mid-September to the end of October. To confirm dates, get more information or to register your child(ren), please contact Irene at irene@abbeygardens.ca or (705)754-4769.
YOUTH PROGRAMS
Leaders in Training (LIT) Program
March Break & Summer Camp
Experience the fun of camp while learning leadership skills! Work alongside an experienced educator to deliver camp programs this season! LITs practice their skills by leading games, crafts and activities and shadowing education staff .  A hands-on opportunity to cultivate self-awareness, communication and cooperation skills all while getting community service hours.
What makes our Leaders in Training program so unique? A one-of-a-kind opportunity to participate in a 3 hour Equine Assisted Learning session prior to your camp experience. Working with our ponies and experienced trainers, LITs complete activities with our ponies designed to help identify leadership styles, gain confidence and learn appropriate assertiveness.
Our Leaders in Training program is perfect for youth ages 15-18. Contact
cara@abbeygardens.ca
to get started!
Volunteering

High School Students
At Abbey Gardens, we're always looking for youth interested in making a difference in their community. 
Whether you're looking to volunteer once or get involved with a regular role, we have something for you! Volunteering with us is a great way to gain skills in gardening, ecology, education, livestock care and retail management all while gaining your Community Service Hours. Contact
cara@abbeygardens.ca
to learn more.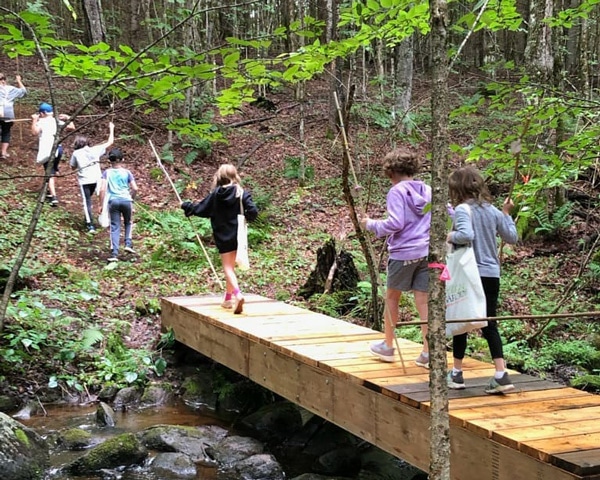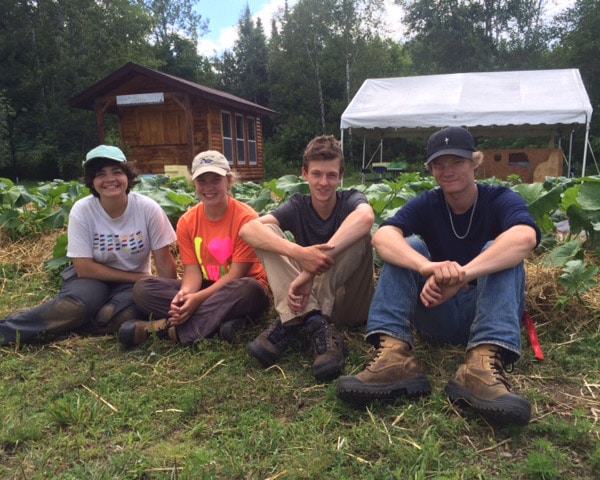 Tips From Abbey Gardens
Check out these handy tips for your kitchen and garden.
Find us at 1012 Garden Gate Drive, Haliburton,ON.     705.754.GROW (4769)