The Abbey Gardens Disc Golf Trail
The course is now open! Disc Golf is a pay to play activity at Abbbey Gardens. Please purchase your day passes or season passes online or at the Food Hub.
Welcome to our disc-overy trail
The growing hype for disc golf finally finds a home in the Haliburton Highlands with the opening of Abbey Gardens Disc Golf Trail. Our 18-hole tract features distinct short-course and long-toss-loving layouts to satisfy all calibre of disc golf players. Each hole has either two baskets and one tee area or two tee-off pads and one basket, so you can create new course options with every visit. The course design perfectly showcases our property's varied landscape and natural features.
Get your play started in the Pit, a former quarry, before climbing up into a hardwood forest where you're challenged to shape your shot-making. It opens back up into an abandoned meadow, past an 18th century log chute and then dives back into the woods before ending up in the Pit where you can unleash some power throws. A great hike on its own, a beautiful escape any time of day, a fun, family-friendly activity and a welcome test of your disc golfing skills – whatever your inspiration, find it here at Abbey Gardens Disc Golf Trail.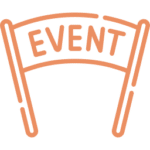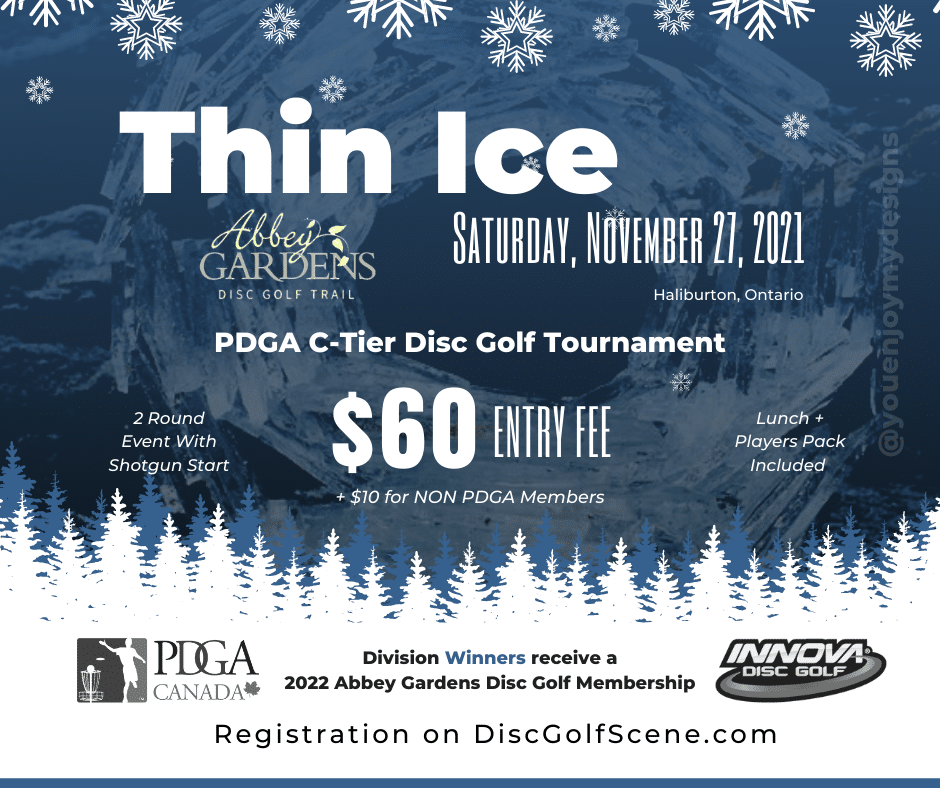 Next Tournament:
Thin Ice PDGA C-Tier Disc Golf Tournament
Saturday, November 27, 2021
Tournament entry fee includes lunch and players pack. 2 round event with shotgun start. Details and registration available at discgolfscene.com!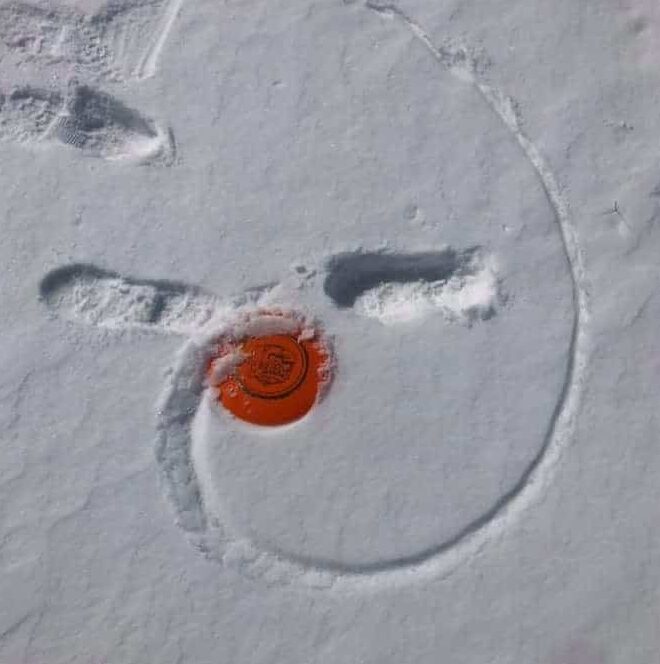 Ice Bowl
January 29, 2022

Your adventure starts here.
Purchase a day or season's pass below!
Please note that the Disc Golf Course will be closed on Saturday November 27th for a Tournament. 

The Gallery
get a sense of the course before you visit!