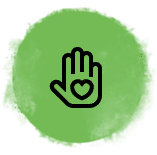 Our volunteers share a love of the outdoors, a strong sense of community, and passion for lifelong learning. At Abbey Gardens, you can choose the volunteer role that suits your interests, abilities, and schedule!

How Do I Get Involved?
 Be a part of the work we're doing here at Abbey Gardens by becoming a volunteer! Get a taste of all we have to offer, work alongside our knowledgeable staff, meet new people, and spend time outdoors all while supporting our mission to provide a space for the community to gather together to learn, shop, and explore our trails, gardens, programs, and shops. 
Browse the list of current opportunities to find one that best suits your abilities, passions, and schedule. Then contact us to learn more and sign up! 
Whether you're looking for a weekly role, a one-time opportunity or need flexibility in your schedule, we have something for you!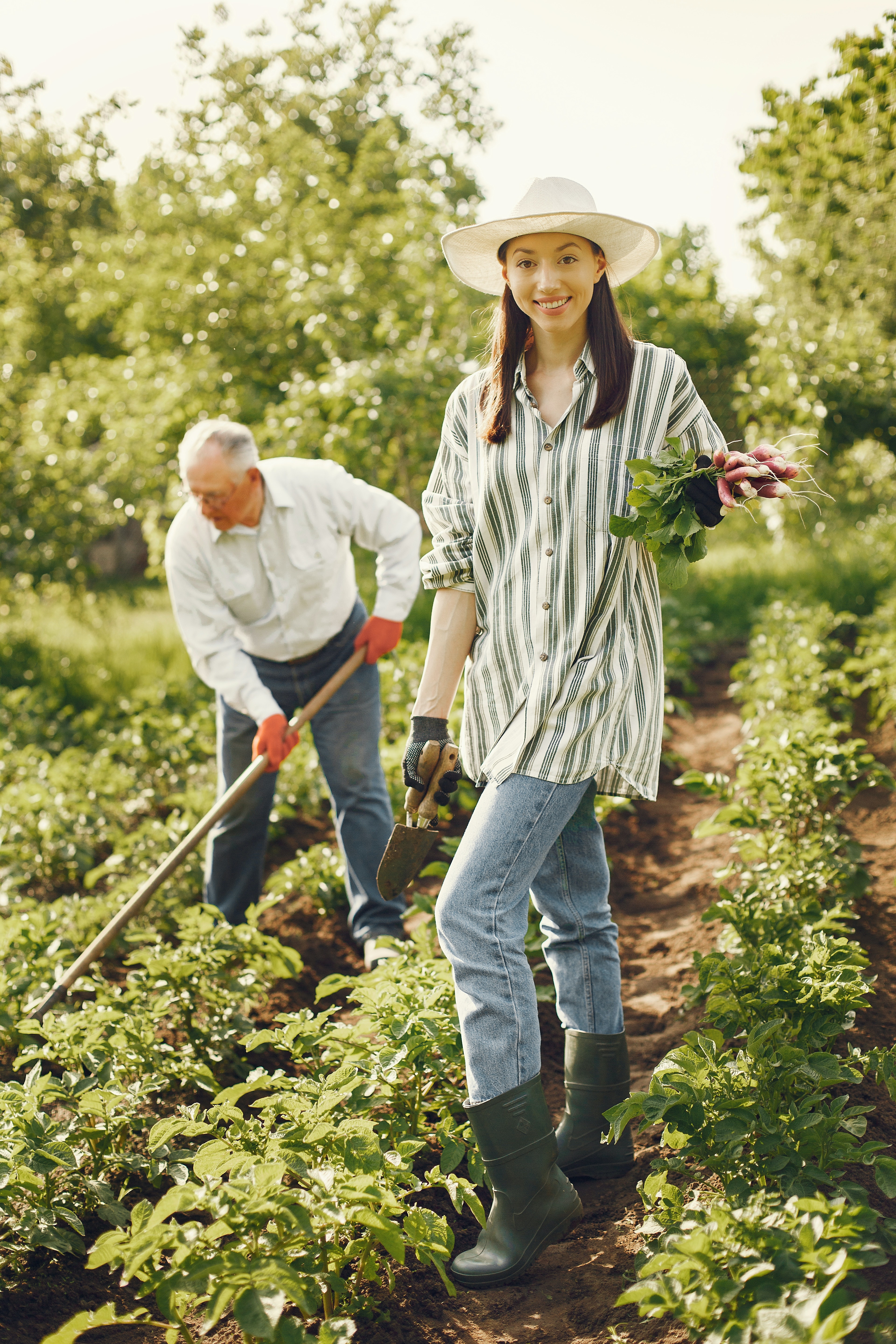 Browse our volunteer opportunities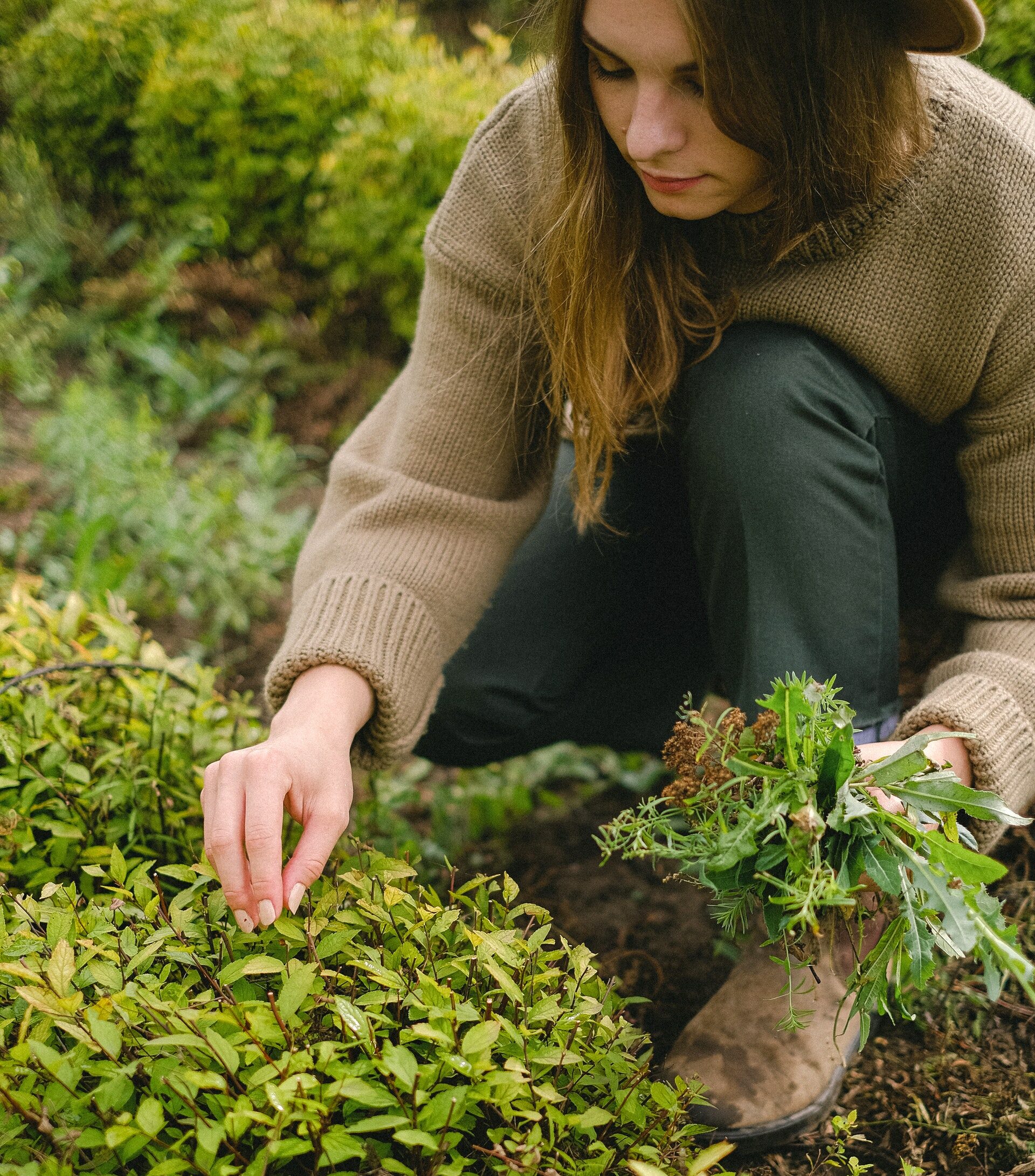 Garden Volunteers
We are recruiting garden team volunteers to commit to preparing garden beds, planting this season's produce, and maintaining gardens in our 3-acre, organic garden throughout the summer and fall season.  Sign up to be a part of a Friday team from 10am-12:30pm from June to October. Join us every week, or when it suits your schedule. You will work alongside our knowledgeable staff that are well-versed in sustainable gardening practices, market gardening, and soil health. At summer's peak (mid-July onward), there will be opportunity to volunteer your time on additional days in the garden to help with the harvest.
If you love gardening, spending time outdoors, meeting new people, and being physically active, this position is for you! No experience necessary.
Little Pit Drive-in
Canada's first off-grid drive-in is back for another season and we're looking for volunteers to help! Located at Abbey Gardens and featuring a variety of movies, including new releases and classic favourites, the Little Pit Drive-In is the perfect night out every Wednesday and Saturday night in August. Volunteers roles include parking and running the snack bar. Stick around after your role is finished to watch the film!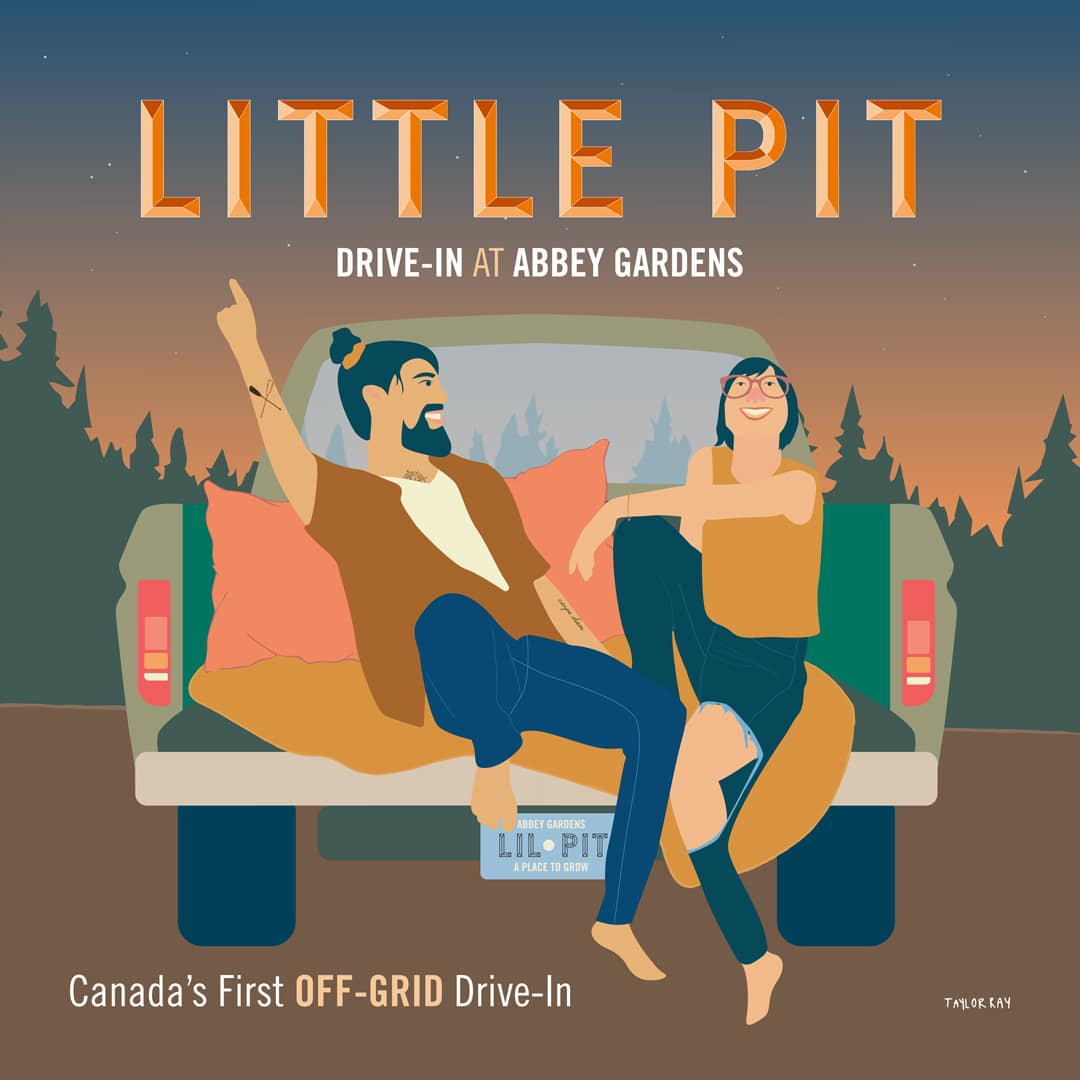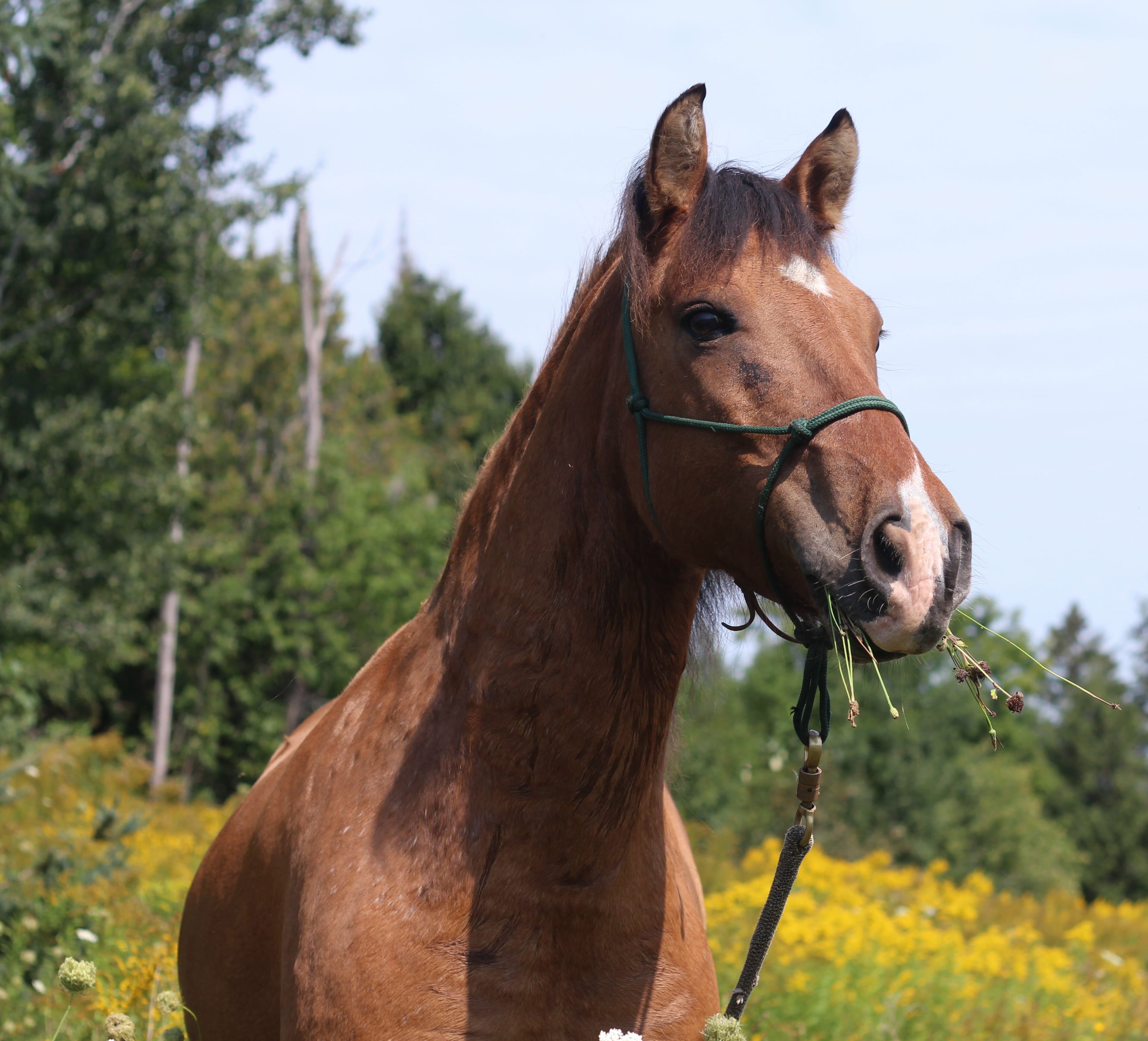 Pony Team
Maple, Sammy, and Flapjack are definitely our most popular Abbey Gardens team members. We know this because everyone tells us how much they love to visit them – and because the boys seem pretty confident about it. Maple and Sammy are Ojibwe horses, a rare Canadian breed formerly known as the Lac La Croix pony, that's small, friendly and versatile. And all three love visitors! 
But did you know that our ponies are almost exclusively cared for by a volunteer pony team? The volunteers work with our programming staff to ensure the boys are staying healthy, eating right, and looking their best (they reeeeeally enjoy their grooming dates!). Plus they're great company. The boys are looking for some new companions to join the team, in particular for a few hours on Mondays, Wednesdays or Fridays from 10am-12pm. If you like horses, or are interested in getting to know this unique heritage breed better, we'd love to have you! 
Trail Crew
We are looking for volunteers that are interested in hiking our trails on their own time and schedule to assess for downed trees, hanging branches, debris on the trails, signage issues and more. If you love to hike, this position may be for you!
We have 1km, 3km and 5km loops through the forest as well as a children's play area called the Enchanted Forest. Simply hike the trails on your own time and schedule, 2-3 times throughout the summer and fall season and report back your findings to our volunteer coordinator so that our team can address them promptly.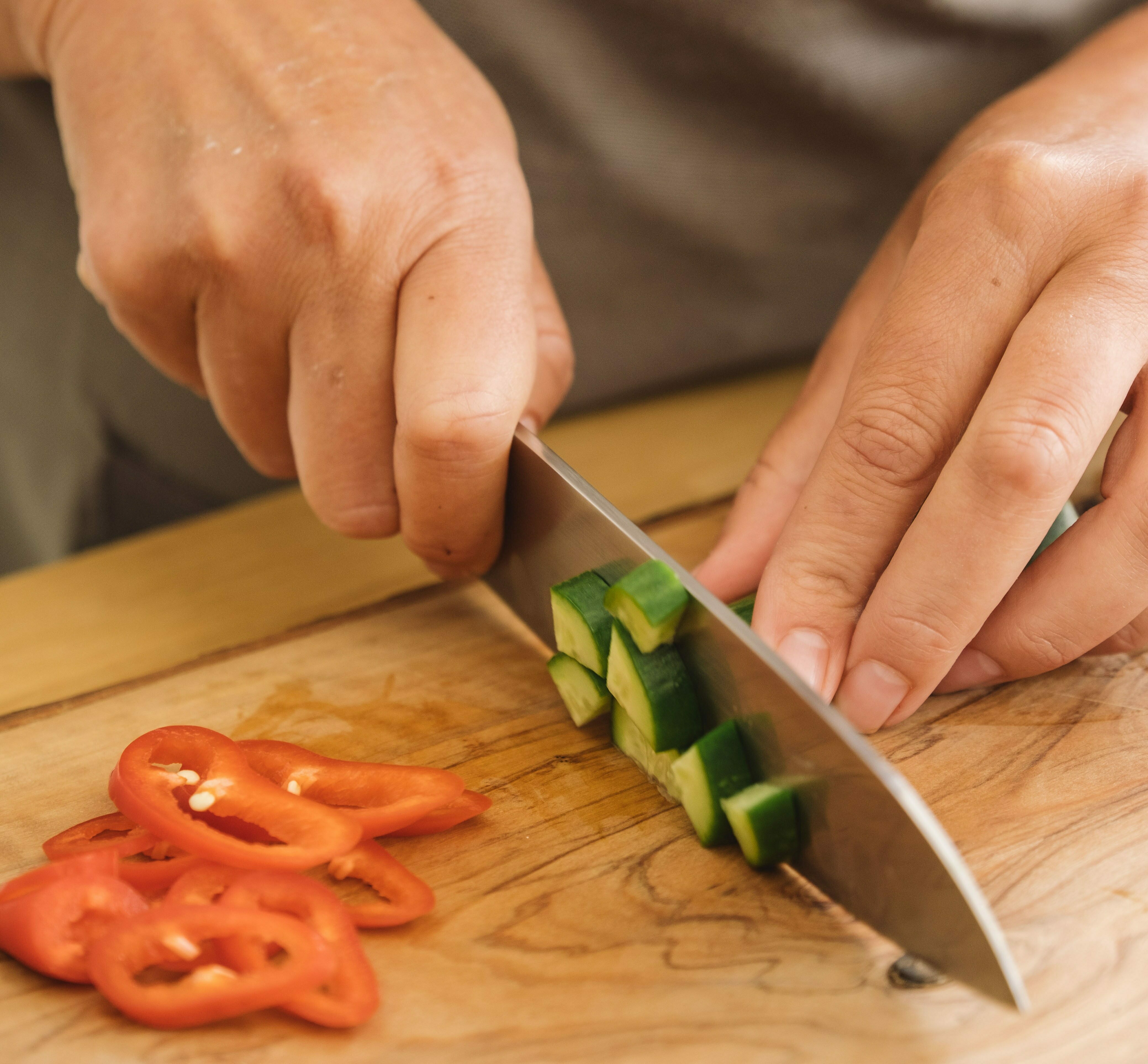 Kitchen Team
Many of the vegetables grown in the garden are brought into the kitchen for processing into salads, spreads, pies, preserves, pickles, meals-to-go and more! The role of the kitchen assistant is to help the Chef and Sous Chef prepare ingredients for our salads and sandwiches as well as bake sweets for the Food Hub. Our Food Hub operates as a social enterprise, so all sales profit directly supports the development and expansion of our gardens, children's programs, and trail systems.
This role is available every Friday from 9:30am-12pm. We're only accepting one volunteer for this position. Baking and cooking experience an assett.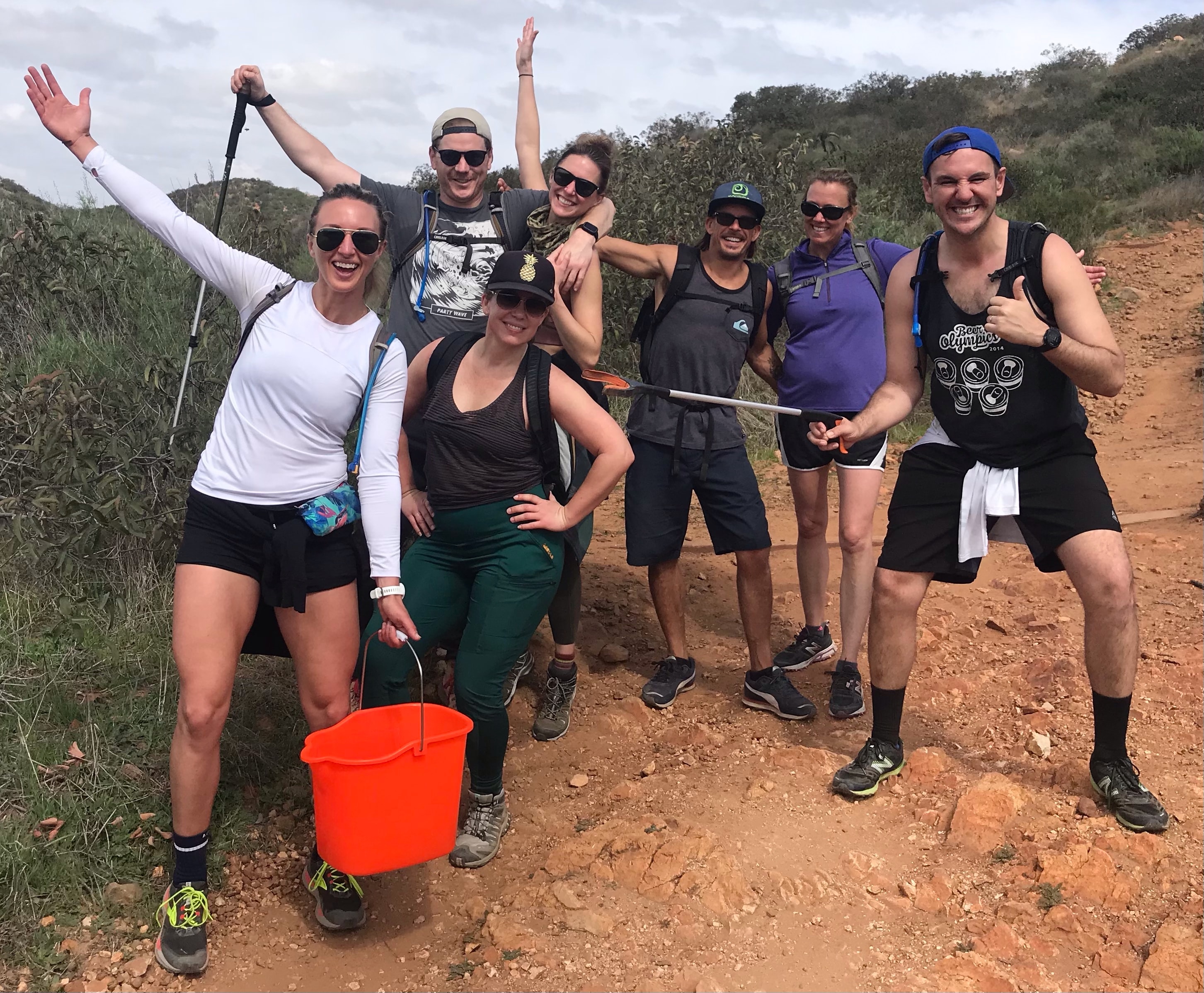 Team Building for Corporate Groups
Recognize your employees with a fun day-out all while giving back to your community! We'll work closely with you to design a day-out that meets the interests and needs of your organization.
Here's how it works:
Pick a project to engage your team, make memories, and give back. Projects include landscaping, event support, holiday decorating/design (ever thought about designing a spooky set for a haunted Halloween walk?!) and land stewardship. After you've worked up an appetite, your group will want to eat! Work with our kitchen team to choose your meal. Options include grilled sandwiches, seasonal salads, desserts and more. After you've fueled up, have some fun with us by picking an experience to round out your day. Our pony programs are perfect for corporate groups. Nothing says team building like leading ponies through an obstacle course! We also offer guided tours, snowshoe treks, and more!
Promote your organization's commitment to community on Abbey Gardens' social media
Engage and connect your team while contributing to a local charity
Recognize your staff with a fun day out!
Each year, Abbey Gardens hosts a variety of community events to gather with our neighbours, promote local food, celebrate arts and culture, and so much more. We are known for crafting fun, unique, and exciting events, and we could use some help making them happen. Depending on the event we can have up to 1500 attendees, and while our small staff team is super talented, they can only be in one place at a time (trust us, we've tried!).
The SCENE Team
Volunteers help us make our events a success. That's why we created The SCENE team-an exclusive volunteer opportunity that rewards you for spending your time with us. Yes, that's right! Volunteer at 5 of our events throughout the year, and receive FREE admission to two events of your choice. Want to attend Music at the Gardens and Halloween Haunted Walks? Check!  Mother's Day Tea and Fall Festival. No problem! Volunteer roles vary but generally include food sales/ticket sales, supervising kids' activity stations, general support, and parking (like, a LOT of parking).
Interested in being part of the SCENE team? Download the SCENE team package below to browse the events and volunteer roles for the season, then email cara@abbeygardens.ca to get started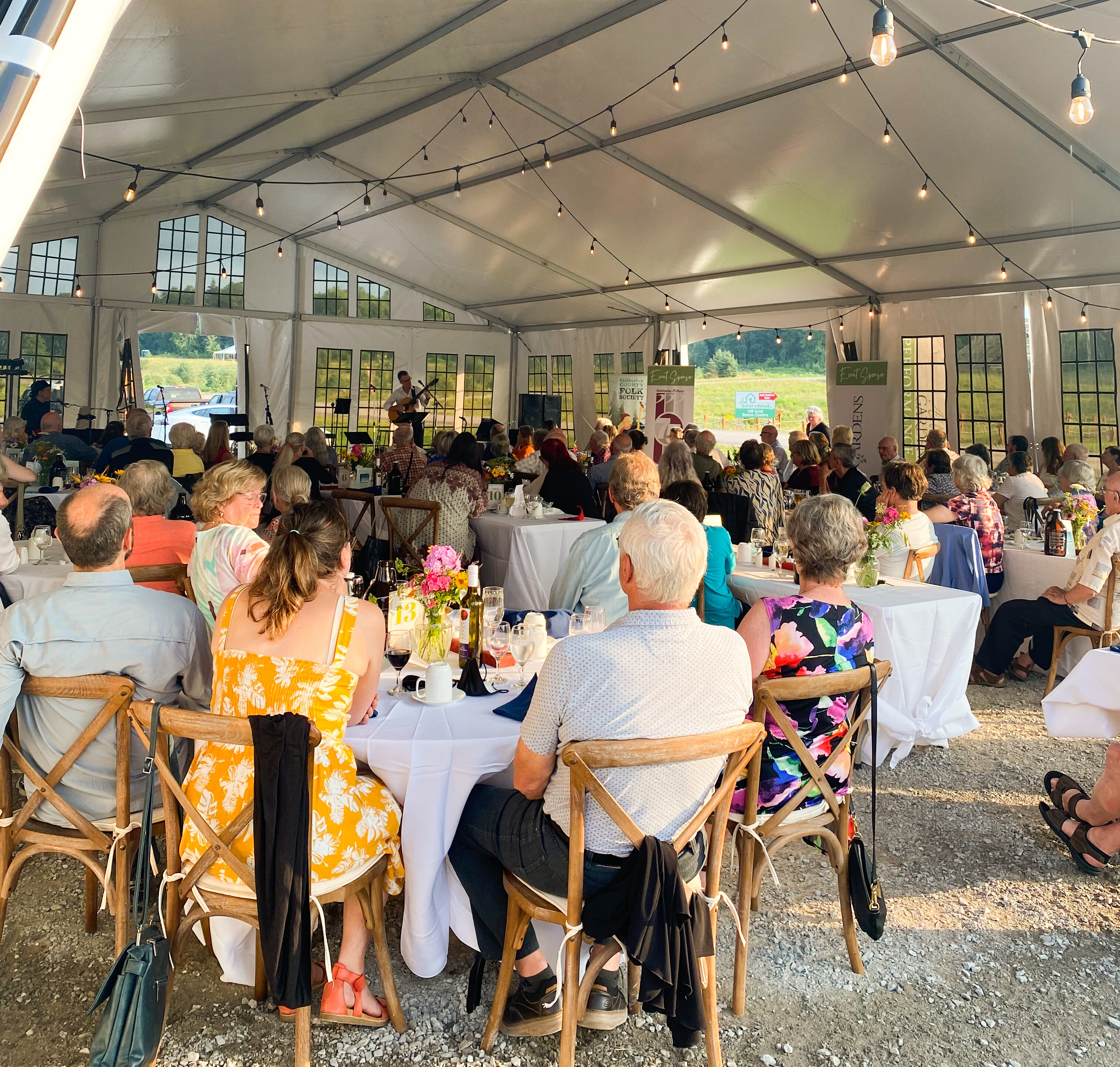 We're always looking for youth interested in making a difference in their community.
Whether you're looking to volunteer once or get involved with a regular role, we have something for you! Volunteering with us is a great way to gain skills in gardening, ecology, education, livestock care and retail management all while gaining your Community Service Hours. Browse the volunteer roles above to find the one that's right for you or check out our Leaders In Training program below- exclusively for youth!
Leaders in Training (LIT) Program
Experience the fun of camp while learning leadership skills through our Leaders in Training (LIT) program! Work alongside an experienced educator to deliver camp programs this season. LIT's practice their skills by leading games, crafts and activities and shadowing education staff during camp programs.  A hands-on opportunity to cultivate self-awareness, communication and cooperation skills all while getting community service hours.
What makes our Leaders in Training program so unique? A one-of-a-kind opportunity to participate in a 3 hour professional development session during an orientation day prior to your camp experience....with our horses! Working with our ponies and experienced trainers, LIT's complete activities with our ponies designed to help identify leadership styles, gain confidence and learn appropriate assertiveness. The orientation day is held on Friday June 30th from 9:30am-4:30pm. Cost is $50 per person (includes lunch).
Our Leaders in Training program is perfect for youth ages 15-17.
To get started, submit a cover letter and resume to Irene Heaven,
irene@abbeygardens.ca
by June 16th. Cover letter should express why you'd like to take part in this program, as well as the camp(s) you'd like to assist with and the dates you're available. Please note that you must attend the orientation day to participate in our Leaders in Training Program. See our
CAMP BROCHURE
for a list of camps to choose from.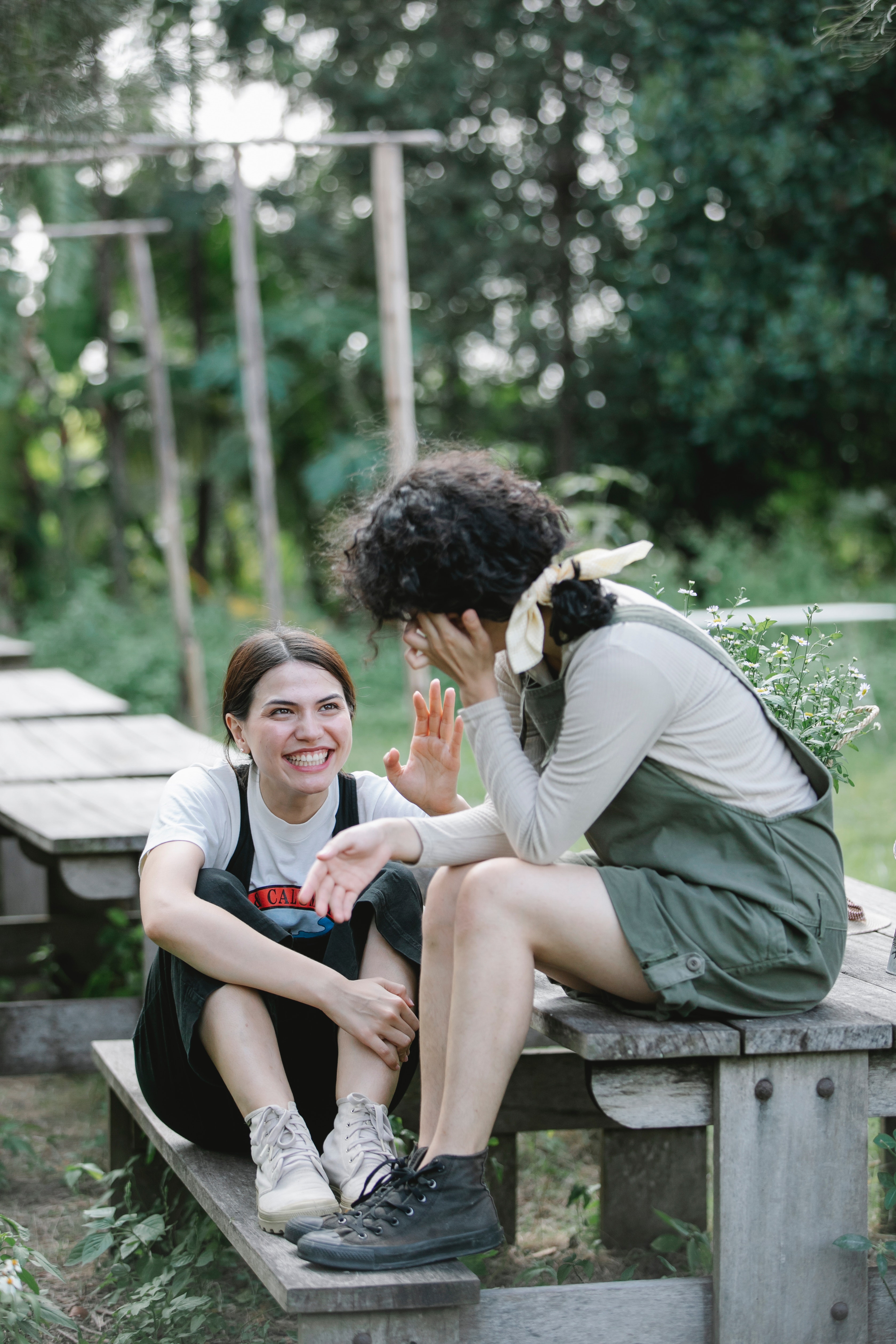 Find us at 1012 Garden Gate Drive, Haliburton,ON.     705.754.GROW (4769)