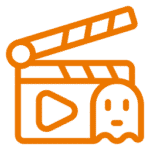 friday nights
in october
tickets (

$25/vehicle

)
snack bar
opens 6:00 PM, movie starts at sunset
 enjoy a beverage on the haliburton highlands brewery patio, pizza from into the blue, and fresh popcorn for the show!
1067 Garden Gate Drive

(Haliburton Highlands Brewing)
abbey gardens – Off HWY 118 Between Haliburton & Carnarvon
Off-Grid Scares.
Little Pit is Canada's first OFF-GRID Drive-In. Located at Abbey Gardens, our regular season runs Wednesday and Saturday nights throughout August and features a variety of movies, including popular releases and classic favourites.
In October, we take things up a notch. Every Friday night we have a Halloween movie where we've screened everything from Casper The Friendly Ghost to Texas Chainsaw Massacre. Whatever level of spooky you're into, there's a night at the drive in waiting for you this Halloween season!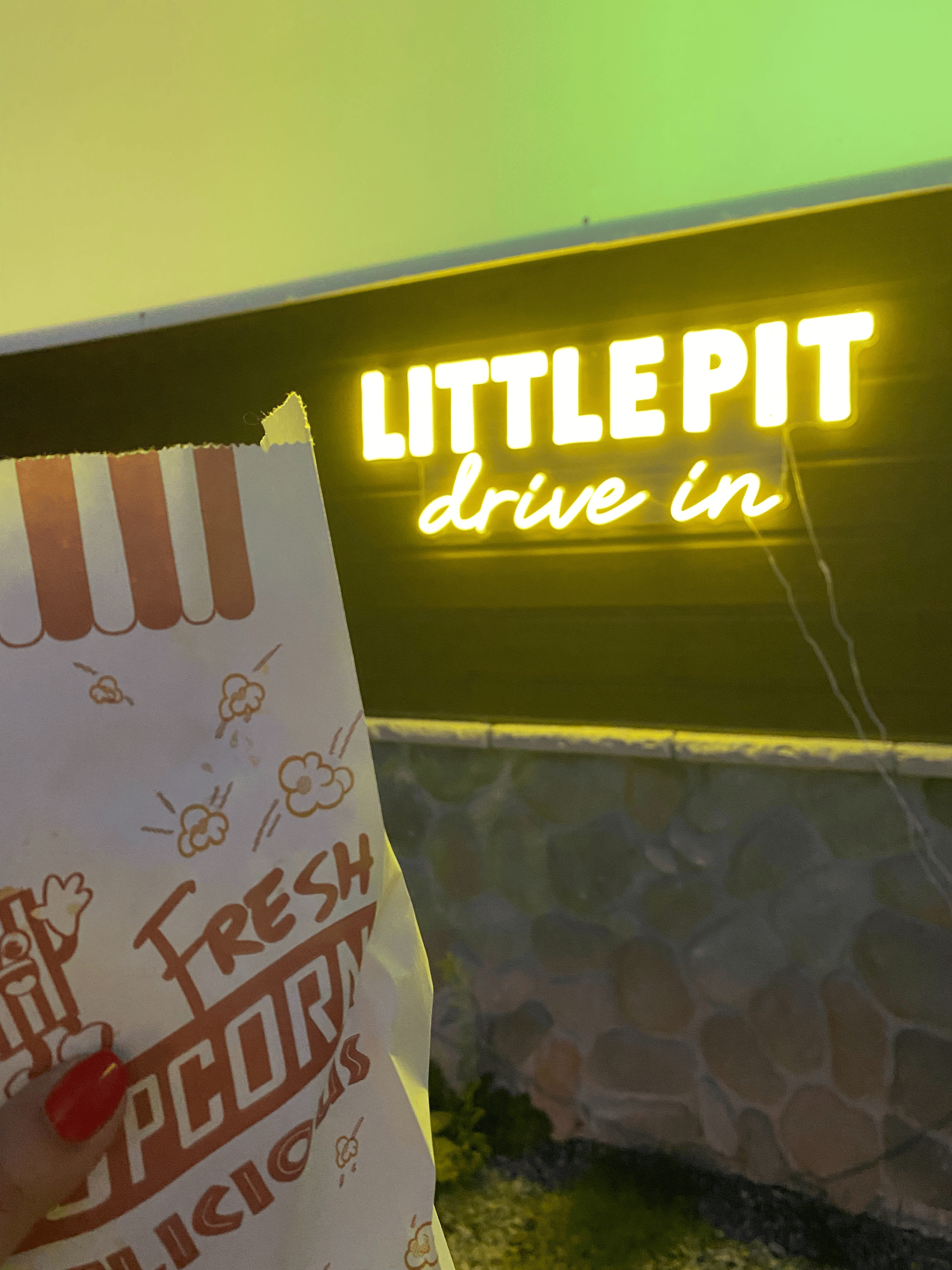 Before the evening's screening, for the safety and well being of everyone, here are the LITTLE PIT RULES that we need you to be aware of.
The snack bar will close once the movie begins and there is no intermission. Be sure to stock up before the opening credits!
Please ensure your headlights are off. Most vehicles can achieve this by using their parking brake. If you don't know how to turn off your headlights, please bring garbage bags or blankets to help cover the lights. 
Haliburton Highlands Brewing will be open until the movie starts, as will Into The Blue pizza. Come early to grab a pizza and beer (they also serve soft drinks, wine, and cider!) on the patio. Please note: you cannot consume alcohol in your vehicle. 
Larger vehicles and trucks or SUV's that will be backing in must use the rear rows. 
If your windows are down or the hatch is open, please do not worry about having your stereo up loud—but do refrain from personal conversation.
Please keep your interior vehicle lights off whenever possible. 
Washrooms are located inside Haliburton Highlands Brewing when open, or there is a portapotty located beside Into The Blue pizza truck at the rear of the parking lot.
Bring a flashlight! 
Beer will be served on the Haliburton Highlands Brewing patio as well as in the designated side patio, where you can set up lawn chairs in front of the screen. This area is first come first serve (weather permitting).
The drive in will continue rain or shine. Tickets are nonrefundable within 24 hours of showtime, unless we cancel. In the event of torrential rain and/or storms, we will email all ticket holders by 4pm the night of the drive in to let them know the drive in is being cancelled. 
Enjoy the LITLLE PIT Drive-In @ Abbey Gardens
Credits
HUGE gratitude to: Haliburton County Development Corporation; Those Other Movies; everyone at Abbey Gardens; and the LITTLE PIT Crew. ALTERNATIVE ENERGY courtesy Haliburton Solar + Wind.
BIG love to: Barr Gilmore Art + Design; Brenden Black; Hannah Sadlier Photography; Haliburton Highlands Brewing Co.; Haliburton Solar + Wind; Into the Blue Bakery; Positive Media; and Taylor Ray.
ABBEY GARDENS is a non-profit, charitable organization that provides economic and recreational opportunities while furthering our mission to educate our community about living more sustainably and restoring our social and natural environment.
Find us at 1012 Garden Gate Drive, Haliburton,ON.     705.754.GROW (4769)