SATURDAY MAY 7 2022 | THREE SEATINGS: 12PM, 1:30PM, AND 3PM
Are you looking for a thoughtful and unique gift for Mother's Day? At Abbey Gardens, we pride ourselves on creating memory-making experiences for our neighbours in Haliburton County. This Mother's Day, we've crafted an intimate afternoon tea featuring our premium loose leaf teas from certified tea sommeliers at Pluck Tea in Toronto.
The Garden Café staff have curated a special menu exclusive to our Mother's Day tea, using sustainably sourced springtime teas, perfect for a celebration of the all the special mother figures in our lives. 
Whoever you think of when you think of Mother's Day, high tea at Abbey Gardens will make the perfect gift!
Dress up in your best garden party outfit (hats encouraged!) and join us in the gardens for gourmet savoury snacks, delicate desserts, and pastries with a selection of jams, all paired with your choice of our delicious loose leaf teas!
Enjoy live music, a photo booth, and a special take home treat. Reserve your tickets for Mother's Day Tea and celebrate mom with a little bit of old fashioned English charm at Abbey Gardens!


Our Mother's Day Tea event comes in servings of two, with a maximum group size of six. You can select a sitting for 2, 4, or 6 people. Have an odd number of guests you'd like to come? Read the event details when you go to purchase tickets below to learn more!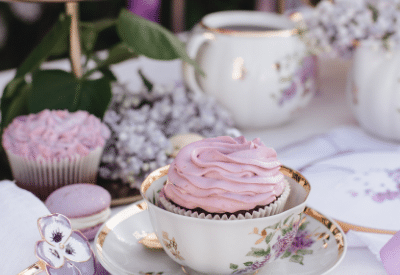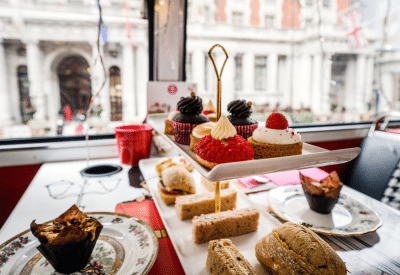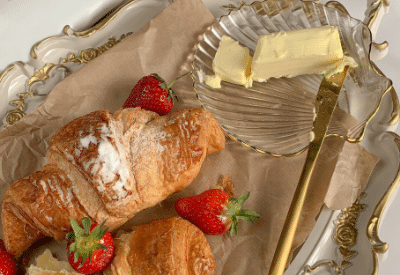 A Classic way to celebrate with mom.
Tickets for the Mother's Day tea are sold in even numbers with a minimum of two attendees and a maximum of six. There will be one pot of tea and two servings of savoury and sweet snacks per two people. Looking to celebrate with a larger group? Contact us to inquiry about your group size and we will do our best to accommodate you.
Abbey Gardens is a registered charitable community trust, which means all of the money we make goes directly back into programs, events, and activities that provide recreational, educational, and economic development opportunities in Haliburton County.