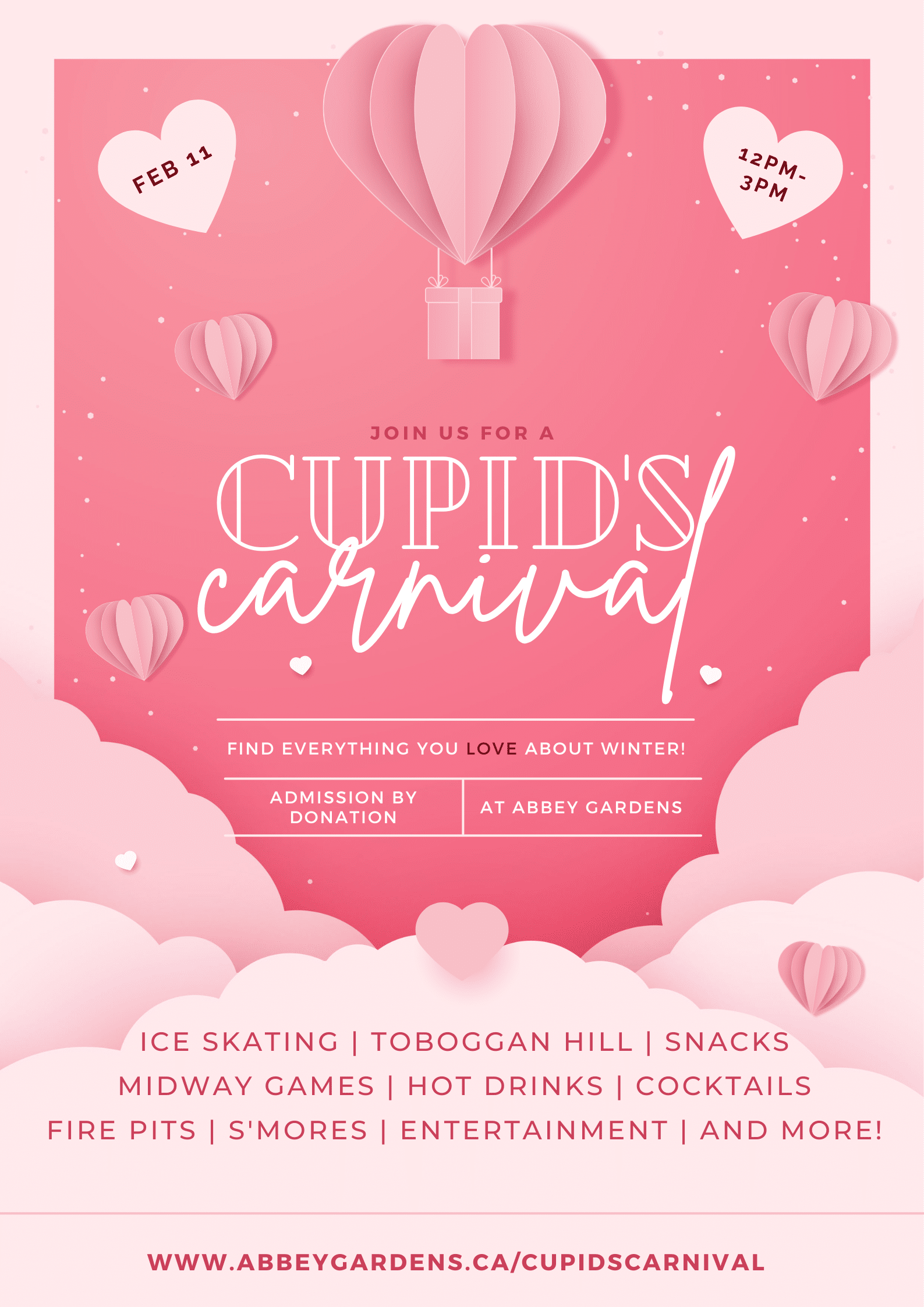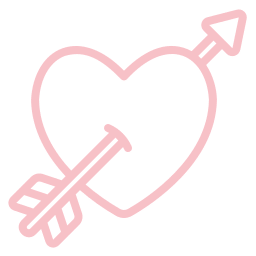 Saturday fEbruary 11, 2023 12pm – 3pm
AT ABBEY GARDENS
Admission by donation (read more below)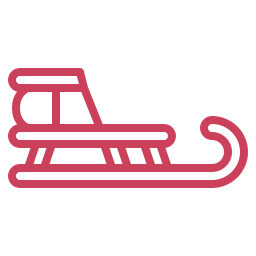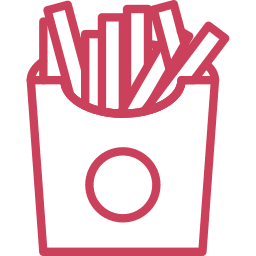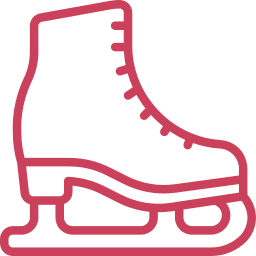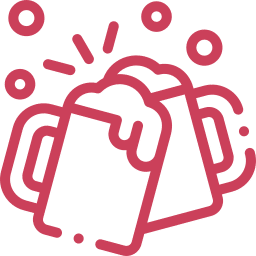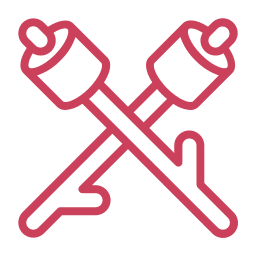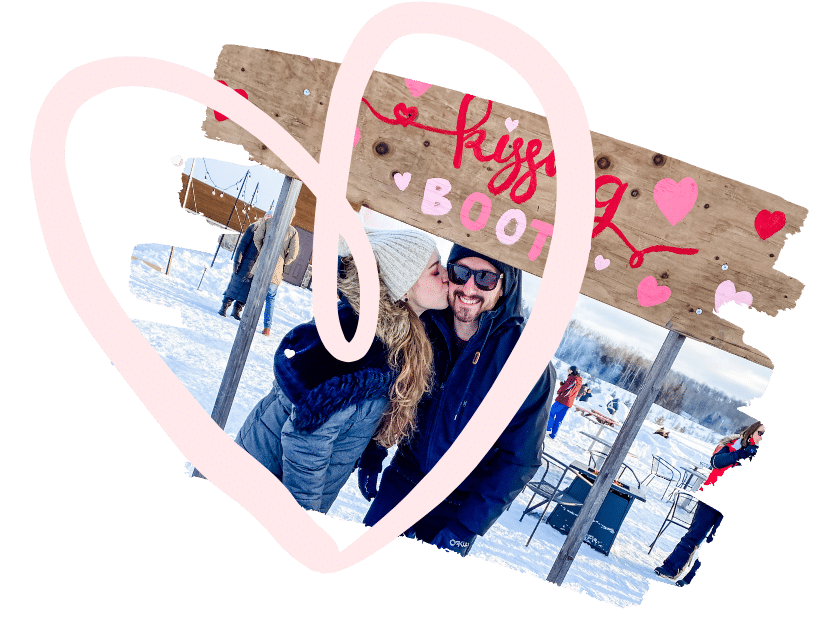 The Perfect Date
No matter who your Valentine is, the Cupid's Carnival is dedicated to all the things we LOVE about winter! Skate under the marquee lights all afternoon on our NEW skating rink, or bring your toboggan and hit our new sled hill in the Big Pit. Warm up at the fire pits with a hot chocolate (or a spiked cocktail!) and a delicious snack from our food and beverage vendors, or hit up the midway games for some winter fun.  
Ticket info
Admission to the Cupid's Carnival is by donation, and you're welcome to donate at the door. However, to help us plan ahead for food and drink,  purchasing tickets in advance will help us limit wait times as you won't need to give your full information at the door.  You can reserve your tickets online at the link below, and enter your donation (even if it's $0 – we want everyone to be able to enjoy the fun!) during checkout.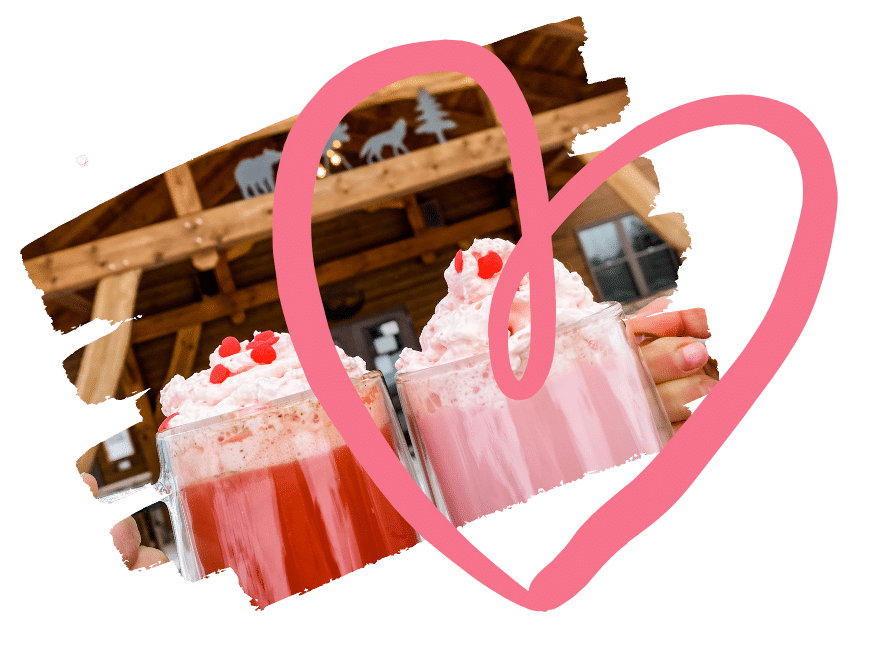 Find us at 1012 Garden Gate Drive, Haliburton,ON.     705.754.GROW (4769)
We're always looking for youth interested in making a difference in their community.
Whether you're looking to volunteer once or get involved with a regular role, we have something for you! Volunteering with us is a great way to gain skills in gardening, ecology, education, livestock care and retail management all while gaining your Community Service Hours. Browse the volunteer roles above to find the one that's right for you or check out our Leaders In Training program below- exclusively for youth!
Leaders in Training (LIT) Program
Experience the fun of camp while learning leadership skills through our Leaders in Training (LIT) program! Work alongside an experienced educator to deliver camp programs this season. LIT's practice their skills by leading games, crafts and activities and shadowing education staff during camp programs.  A hands-on opportunity to cultivate self-awareness, communication and cooperation skills all while getting community service hours.
What makes our Leaders in Training program so unique? A one-of-a-kind opportunity to participate in a 3 hour professional development session during an orientation day prior to your camp experience....with our horses! Working with our ponies and experienced trainers, LIT's complete activities with our ponies designed to help identify leadership styles, gain confidence and learn appropriate assertiveness. The orientation day is held on Friday June 30th from 9:30am-4:30pm. Cost is $50 per person (includes lunch).
Our Leaders in Training program is perfect for youth ages 15-17.
To get started, submit a cover letter and resume to Irene Heaven,
irene@abbeygardens.ca
by June 16th. Cover letter should express why you'd like to take part in this program, as well as the camp(s) you'd like to assist with and the dates you're available. Please note that you must attend the orientation day to participate in our Leaders in Training Program. See our
CAMP BROCHURE
for a list of camps to choose from.